Pick, Pack, and Ship Fulfillment Services
Our cloud-based fulfillment software seamlessly integrates with your online store, so as soon your customer places an order, we get to work. Flowspace enables you to fulfill your inventory anywhere, anyhow, to anyone. Our order fulfillment services was built to scale your business. With over 1000 fulfillment centers across the United States, getting closer to your customers has never been easier. Offer 2-day shipping to your customers and save time and money on shipping.
How Flowspace's Fulfillment Services Work
Connect your store with Flowspace
Store products in fulfillment centers
Watch orders come through the Flowspace app
Flowspace ships orders to your customer's door
Fulfillment Center Network
Our expansive network extends to more than 1000 fulfillment centers spread across the country. That means you can offer one and two-day shipping to more customers in more cities.
Seamless Integrations
Whether you have just one store or sell on multiple channels, you can connect them to Flowspace. With just a few clicks, you'll seamlessly connect your online store with Flowspace. We are committed to being your omnichannel fulfillment partner with integrations to major shopping platforms and marketplaces.
Inventory and Order Management
Take control and manage all your inventory. Track inbound and outbound shipments to and from your warehouses. See SKUs, descriptions, and manage your items with just a few clicks. Create order reports and have real-time visibility to manage your business operations.
Ordering to Unboxing
Control the entire experience
No More Missing Items
11 is not a dozen! Why let your customer experience the frustration of dealing with missing items due to an imperfect pick and pack process?
No More Broken Boxes
The experience doesn't end at checkout; It does during unboxing that unique item. Why not ensure it shows up the way they pictured it on your website.
No More Delayed Shipping
When the consumer picks 2-days, they mean 2-days. If the product arrives later than expected, the likelihood of a repeat purchase starts to diminish.
Pick and Pack Certified Centers
Flowspace inspects and approves each of our warehouses to ensure they meet security and quality standards. Our warehouses are equipped to receive your inventory, palletize your goods, and perform custom services like kitting.
Pick, Pack, & Ship
Wholesale Carton Pick
Item Labeling
Container Unloading & Cross-Docking
Kitting Projects
Amazon FBM Prep
Order Fulfillment Services
E-Commerce Fulfillment
Shipping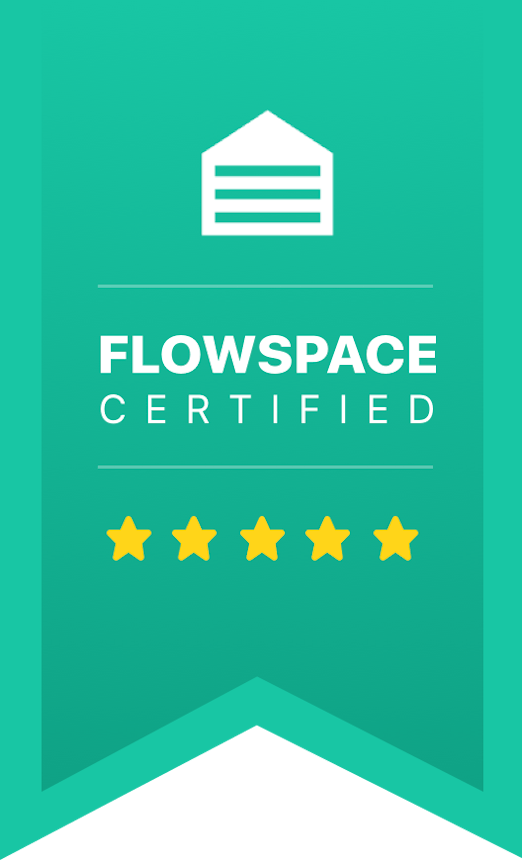 It's Easy to Get Started!
Move your items into the warehouse